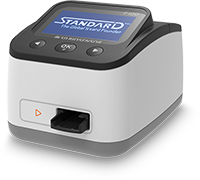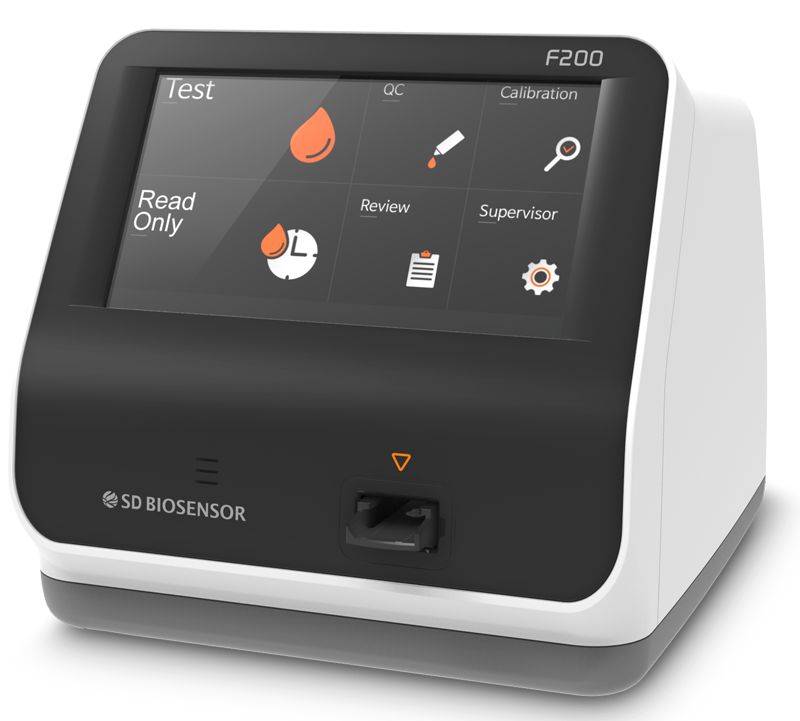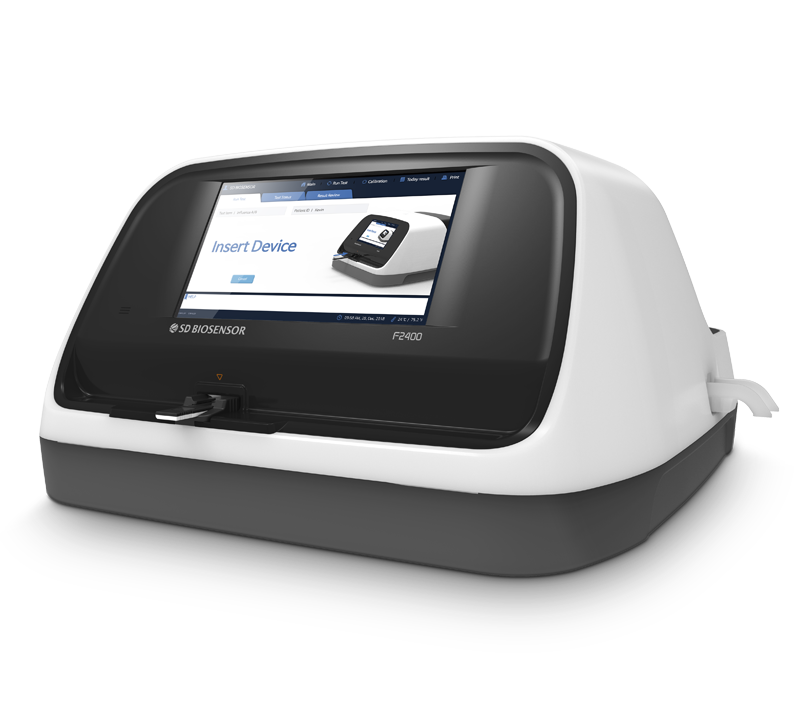 SD Biosensor is a global bio-diagnostic company with innovative technologies and know-how, providing a broad range of in vitro diagnostic products focussing on all major disease areas including:
Infectious diseases
Metabolism
Cardiology
Oncology
The Standard F Fluorescent Immunoassay System is a multi-parametric, random access system providing accurate and reliable diagnostic results. It is a system that can perform qualitative and quantitative analysis of infections, respiratory diseases and chronic diseases.
The europium-based fluorescent chemistry permits sensitive fluorescence detection with a UV LED energy source. A 2D barcode system provides automatic assay recognition and reagent identification.
Convenient user interface and LIS/HIS connectivity save valuable time and ambiguous test results are a thing of the past as the analyser reads and interprets the results automatically. A cut off index provides great reference value for medical decision making.
Now available in the UK, the current Standard F product range includes:
Influenza A/B Antigen
RSV Antigen
Legionella Urinary Antigen
Streptococcus pneumoniae Antigen (urine and CSF)
Streptococcus A Antigen
Various vector borne diseases (antigen and antibody detection)
Procalcitonin (PCT) for whole blood, serum and plasma
CRP
Cardiac markers: TnI, CK-MB, hs-CRP, D-dimer
Diabetes monitoring: HbA1c, urine Albumin
Prostate Specific Antigen (PSA)
And more tests are in development – please contact us for more information.