The Southampton Traffic Light (STL) Test
You will probably have noticed the amount of media coverage currently being given to problems associated with excessive drinking, whether it is a reality TV program, government advertising campaigns or warnings by the drinks manufacturers. The department of health is right to be concerned…
Liver disease is the only major cause of death still increasing year-on-year
Twice as many people now die from liver disease than in 1991
Liver disease kills more people than diabetes and road deaths combined
ver 24% of the population consume alcohol in a way that is potentially or actually harmful
1 in 11 hospital admissions for liver disease ends in a hospital death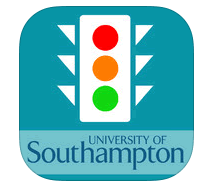 Dr Nick Sheron, Senior Lecturer and Head of Clinical Hepatology at the University of Southampton, and his colleagues have developed a robust rules based medicine algorithm called the Southampton Traffic Light system, for the triaging of patients potentially at risk and in need of treatment.
The system represents a rapid non-invasive test that can potentially detect early liver disease before current conventional markers. It combines the results of two established serum fibrosis markers – PIIINP (Procollagen III N-terminal peptide) and Hyaluronic Acid, plus a platelet count
A robust method, the results of which can be easily interpreted by GP's could reduce the amount of requests for batteries of expensive tests resulting from ambiguous LFT results, saving time, NHS resources and money. It could enhance the management of risk factors in primary care and rationalize secondary care referrals.
Find out more about the Southampton Traffic Light system by contacting us or by going to www.livertrafficlight.info.
References:
Developing a "traffic light" test with the potential for rational early diagnosis of liver fibrosis and cirrhosis in the community
Nick Sheron, Mike Moore, Stacey Ansett, Camille Parsons, Adrian Bateman
British Journal of General Practice, 1 September 2012, vol 62, no. 602, pp. e616-e624
Feasibility of detection and intervention for alcohol-related liver disease in the community: the Alcohol and Liver Disease Detection study (ALDDeS)
Nick Sheron, Michael Moore, Wendy O'Brien, Scott Harris, Paul Roderick
Br J Gen Pract 2013; DOI: 10.3399/bjgp13X673711
The Orion PIIINP assay and Hyaluronic Acid ELISA used in Dr. Sheron's publications are both available from Oxford Biosystems Ltd.
Contact us for details.